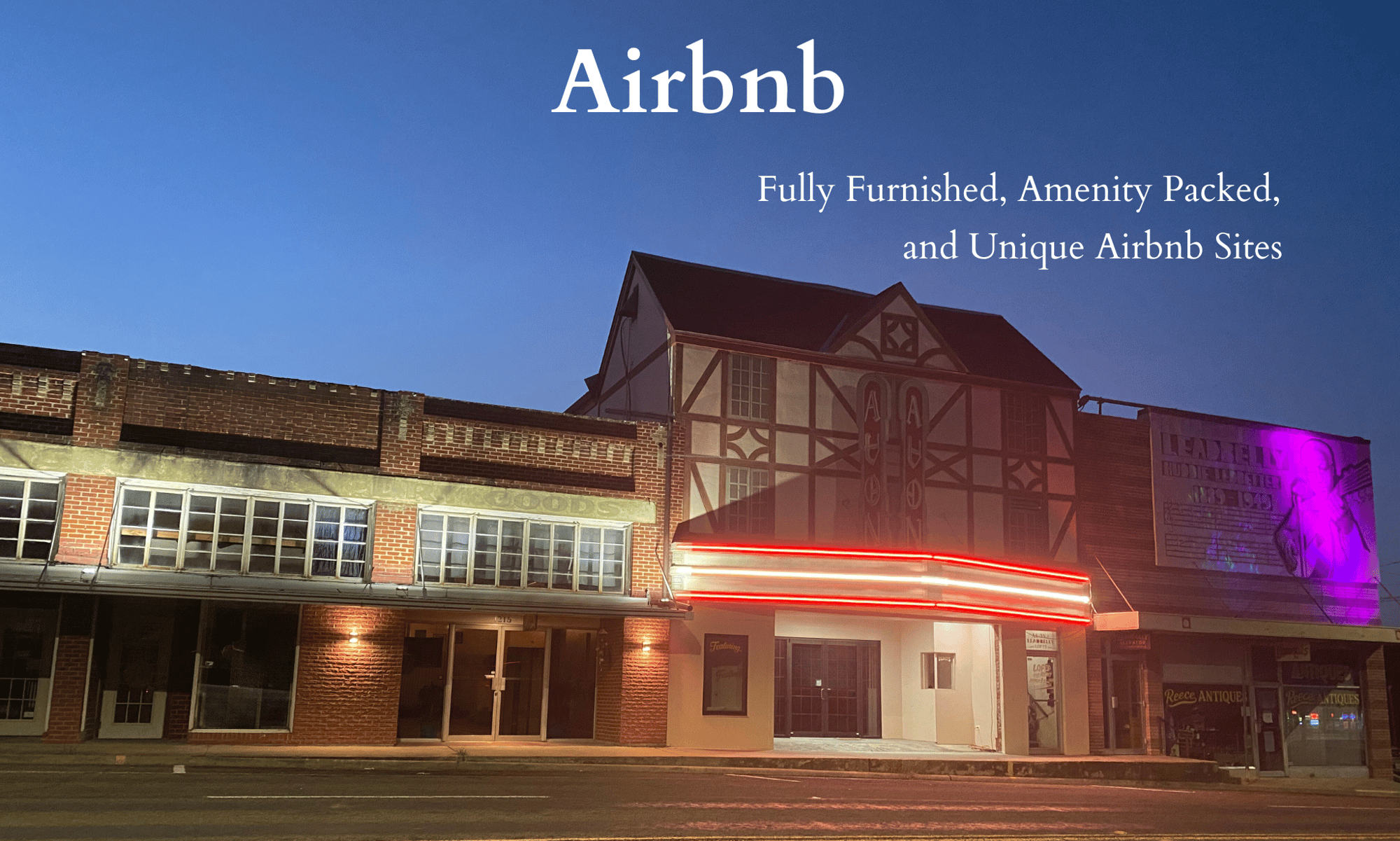 Smither Company Airbnb Reviews
Testimonials from our past guests
The Henderson Room
At Smither Family Bed and Breakfast
The Henderson Room offers all of the privacy and amenities of home. This downtown loft on Huntsville's Historic Square is in the center of The Cultural District. Furnished with antiques and visionary regional art. Enjoy the piano in the dining room just off the kitchen. Downstairs, you can enjoy the shopping and dining options around the town square.
Book On Airbnb
The iiNBetween
The Inn Between is in a restored Airstream style and mid-century era lodging trailer. It is tucked between two buildings. A full bath and utility kitchen are private. The living, study, and bedroom areas are all together with wooden floors and wall surrounds. Built-in closets provide ample storage for clothes and luggage.
Book On Airbnb
The Surf Shack
The Surf Shack, named for the iconic surfboard that was placed on it to bring a little of the coast to inland Huntsville has been transformed into an Air B&B lodging site. Located across the driveway from the new Sispsy's
coffeehouse, you can enjoy a morning coffee, WiFi, outdoor seating, and a work area just blocks a few blocks from downtown and campus!
Book On Airbnb
Ken's Suite Sign Shop
Your time at Ken's Suite Sign Shop puts you 2 blocks from downtown Huntsville and Sam Houston State University! This unique Air B&B site was designed to commemorate Ken Manthei, the legendary Texas sign painter. It is across the parking lot from Sipsy's Coffee and Wine in the Creek Crossing Food Park!
Book On Airbnb
Mini Eco-Cave
This special place is close to everything, making it easy to plan your visit to all the downtown antique shops and restaurants.
Book On Airbnb