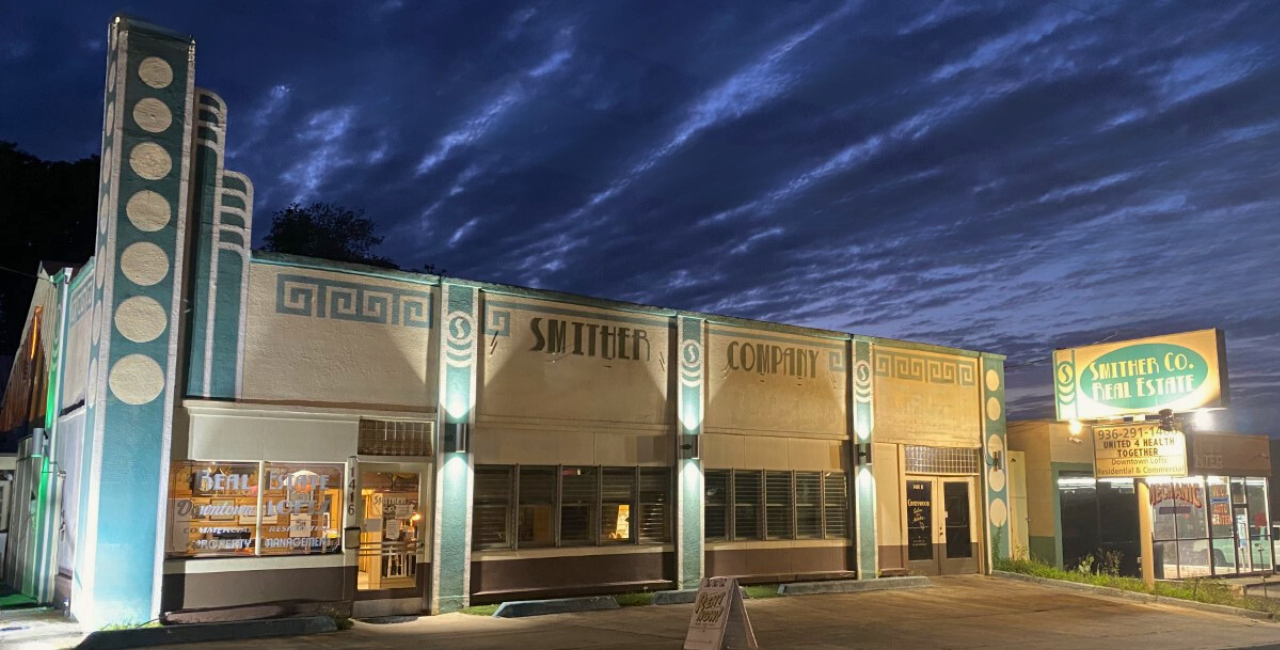 Smither Company is a real estate management firm focused on the restoration and preservation of the Main Street and Cultural District of Huntsville, Texas.
Huntsville's Cultural District
The Creation of the District
In September of 2009, the Huntsville Cultural District was designated by the Texas Commission on the Arts as one of the first seven state cultural districts. Centered in Downtown Huntsville, the Cultural District features museums, art galleries, artist studios, workshops, historic homes, theaters, cultural events, and festivals. The Cultural District is also home to some of the finest historical architecture in Texas.
Cultural District Attractions:
Barefoot Ballroom
Bats of Huntsville
Cafe Texan
Creek Crossing Food Truck Court
Sipsy's Coffee
12th Street Entertainment District
Sam Houston Memorial Museum
Museum and Cultural Center
The Wynne Home Arts Center
Founders Park
Old Town Theatre
Dan Philips' Art Houses
Sam Houston State University

Performing Arts Center
Art Galleries
The Peabody Library
Athletic Events
For more information on the Huntsville Cultural District, visit www.huntsvilleculturaldistrict.com or call (936) 291-5424
Huntsville Texas:
A Photo Gallery